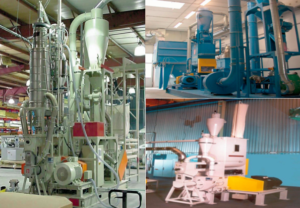 With our ultra modern plant installation we have a production capacity of 10,000 Mt per annum, Dhariyal polymers Pvt Ltd keeps a check on there Quality of the products.                                                               
                                                  Quality Assurance and Controls
Quality is an attitude by which we assure our product to be of global quality standard which will generate respectable growth for our company.Quality attitude is self-commitment of owners & responsible employees which has to assure satisfaction to all who are associated with us.
The company is committed to quality excellence, as well as providing unrivalled customer service, and we achieve this by : formal loading system, sampling plan, rejection file, traceability record, complete and on time deliveries, comprehensive free technical advice  and complain follow up plan. Laboratory instruments and plant equipments calibration is done on regular basis and are using acceptable testing methods of all raw material & final product.
Dhariyal Polymer Pvt Ltd is :
ISO 9001:2008 

                                           

FDA Approved

                             

Sedex Member